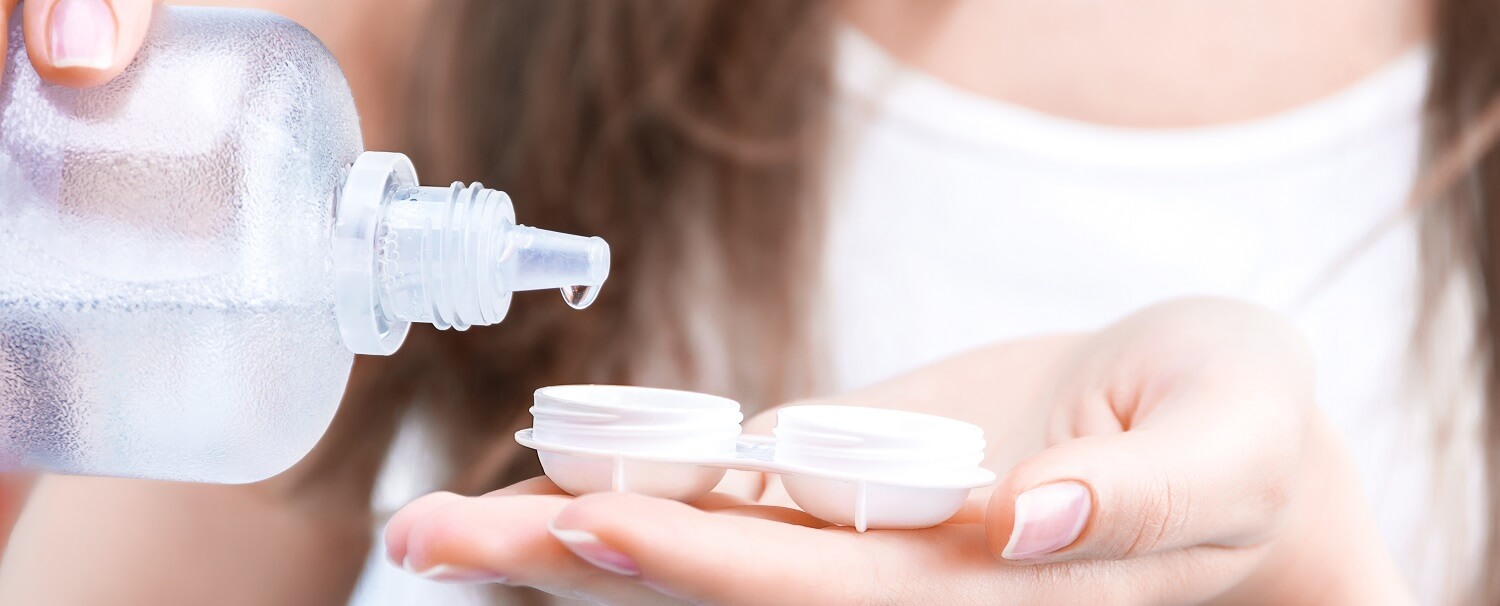 While wearing contact lenses have many advantages, they need care and looking after. Contact lenses are fragile and rough usage makes them prone to tears or rips which can irritate your eyes. However, using proclear 1 day contact lenses can help to lessen this need for the daily care of your lenses.
Some effects of neglecting contact lenses
Taking care of your contact lenses is critical as it helps to mitigate the negative consequences associated with its ill-use like:

Improper cleaning can result in eye infection
Bad lens habits can also lead to eye irritation
Poor contact lens hygiene results in painful red-eyes


While mild irritation is temporary and easily cured, any serious damage to the eyes can also lead to loss of vision. For example, microbial keratitis is a condition commonly experienced by most people wearing contact lenses. Hence, it is important to understand and follow routine practices that ensure the well-being of your eyes when wearing contact lenses regularly.

8 important rules for using contact lenses
If you plan to wear your contact lenses consistently, you should follow the below eight rules for contact lens care diligently. They are:

Always clean your hands before touching your lenses. Be it putting them on or taking them off out, never touch your contact lenses without first cleaning your hands with lotion-free soap and water.


Your lens case needs to be clean. Your lenses need to be stored in saline solution within your lens case. If they are dirty, your contact lenses become dirty and when you wear them, the risk of contamination of your eyes increases. Hence, to keep the lens cases clean you should wash your hands with soap and water before handling them and clean your lenses regularly using your contact lens solution.


Never top-off the contact lens solution. Always throw away the used solution, clean your lens case and fill it up with a new solution. This helps to maintain good lens hygiene and prevent Acanthamoeba keratitis, an extremely painful eye condition.


Buying contact lenses without getting your eyes checked or without having a valid prescription is a strict no. Contact lenses meant for regular use help to correct your vision and are neither decorative objects nor cosmetics. Keep this in mind when procuring them to prevent further vision loss.


Inform your doctor if you need overnight lenses as all lenses are not meant for overnight wear.


Never bathe while wearing your contact lenses. You might lose them under the flow of water. Additionally, the microorganisms present in the water tend to stick to the contact lenses thereby causing eye infection and eye irritation.


Undergo regular eye check-ups to ensure good eye health.


Never overuse your contact lenses. Always replace them on time as suggested by the eye-practitioner.


Conclusion
Contact lenses are more than just fancy aids that improve your vision. Irrespective of whether you procure the lens online or offline, the above rules have to be followed. This will ensure the longevity of the contact lenses and the safety of your eyes.