Lenses Online is dedicated to helping our patrons achieve better visual health with our high-quality, branded eye care products. Whether you are looking to switch from eyeglasses to contact lenses or someone who has been newly prescribed to wear contacts, we have just the right products from the leading brands. We are committed to making this world a better place. And this includes not just offering quality contacts, but also sponsoring events that enrich the lives of children.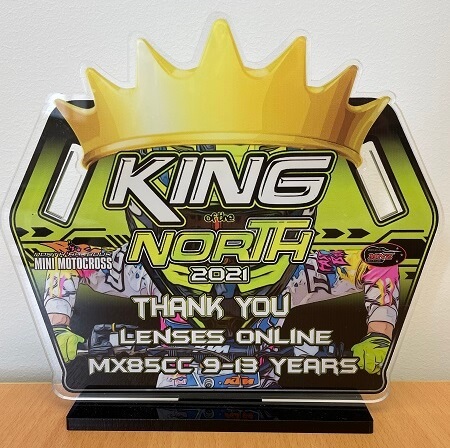 Sponsoring Mini Motocross across North Island
Lenses Online continuously sponsors both local and national motocross events involving children. The focus of these mini motocross events is to create a safe and fun environment for children to compete.
We specifically sponsor events that are focused on children aged between 4 and 13. The North Harbour Mini Motocross club is one of the leading organisers and hosts of these events. Over the years, the club has built a strong following with most of its organisers being volunteers.
Lenses Online has been an active sponsor of the King of the North mini motocross race since 2018. Similarly, we also sponsored the NZ Mini MX Nationals race in 2020.
The Contact Lens Specialists
We offer different types of contact lenses from reputed brands, allowing you to buy your prescription lenses with convenience. Optometrists prescribe contacts based on your eye condition, environment, tolerance for lens design and materials, and how you manage your contacts.
Our collection includes both transparent and coloured contact lenses. Corrective lenses are available for eye conditions ranging from presbyopia to astigmatism.
Why Contact Lenses are So Popular?
Contact lenses have become increasingly popular and our mini motocross sponsorship efforts are focused on educating more people about their benefits.
Contact lenses are effective substitutes for any irregularities in the cornea, helping correct refractive errors. Secure application of contacts allows users to experience a more natural vision. Since these lenses are placed directly on the eyes, they allow wider visual access.
Users can also get an unobstructed peripheral view. This is one of the reasons contacts are sought after by users with a more active lifestyle, including athletes.
Contacts are also popular because they provide an accurate perception of depth and a better sense of balance.
Contact Lenses for Children
Children can also wear contact lenses and our mini motocross sponsorship has helped connect more kids with our products. Contacts are better suited to sports and physical activities than glasses. They allow children to get a better side view. Many children refuse to wear eyeglasses that make them feel self-conscious.
Children are more vulnerable to myopia. Contacts can provide better vision than glasses for acute myopia. In some cases, lenses are also better for cornea damage caused by injury or disease.
We are looking forward to this year's mini motocross events and meet more children and their parents.
Looking for good quality contact lenses? Visit Lenses Online or call us today 0800 800 536 We offer a large collection of contacts from well-known brands including Bausch & Lomb, Alcon, CooperVision, Johnson & Johnson, AMO, and more.