LensesOnline provides competitively priced contact lenses from major brands including Alcon, Bausch & Lomb, J&J, Cooper Vision, and AMO throughout New Zealand. With almost two decades of experience, we have earned the trust of hundreds of thousands of customers. We have over 55,000 reviews from shoppers from all over the country and they speak volumes about our commitment to customer service and quality products.
An Online Optics Store with 4.8 Star Rating
Our store was founded in 2006 and since then we have built a reputation for quality, reliability, convenience, and affordability. Our commitment to excellent customer service has helped us earn and sustain over 4.8-star rating. We realized from the very beginning that contact lenses were seen as expensive alternatives to glasses by most customers.
Over the years, we have helped make contact lenses, both corrective and aesthetic lenses, affordable and convenient to access for our customers throughout the country. And maintaining a rating of over 4.8 stars over such a long period is certainly an achievement in our eyes.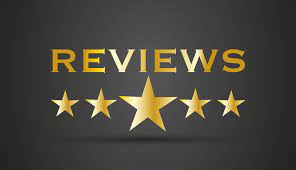 45,000 5-Star Reviews
Of the 55,000 reviews that we have received from our customers, over 45,000 are 5-star reviews. That speaks volumes about the quality of products and service we have been able to deliver over almost two decades.
We are not just able to offer more affordable prices , but we are also able to ensure a regular supply of lenses depending on your daily, fortnightly, and monthly routine. This helps us ensure that our clients will never have a shortage of lenses. You can find both coloured lenses and corrective lenses for conditions including presbyopia, astigmatism, hyperopia, and myopia.
Our commitment to our clients doesn't just stop at reviews and ratings. We strive to build long-term relationships where quality, timeliness, and reliability are delivered on a consistent basis. If you need more information, visit Lenses Online for more information or contact us today at 0800 800 536 or sales@lensesonline.co.nz.